ImproveLoop allows people to create "Loops" to gather feedback from users. It can be used for existing apps, websites, podcasts and more. Register an account to participate in Loops or to create your own.
Register an Account
Create an account to leave feedback or create your own Loops.
Login
Login to an existing account or reset your password.
---
What is a Loop?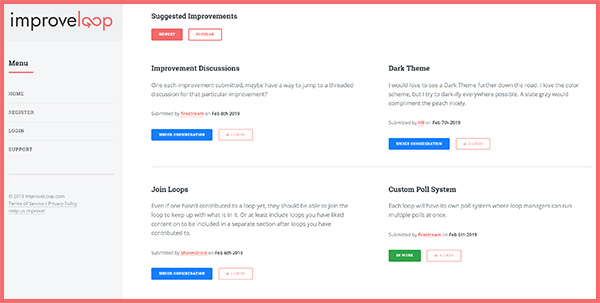 A Loop is a place where you can collect feedback to help you improve your app, podcast, website, project, etc. ImproveLoop strives to have a simple, but highly effective interface for collecting user feedback. Check out our own Loop to see how they work.
How much does this cost?
ImproveLoop is free to use. Members can create Loops and contribute to Loops for no cost. Additional customization options are available with our Pro plan, which is $10 a month, billed monthly. Cancel anytime.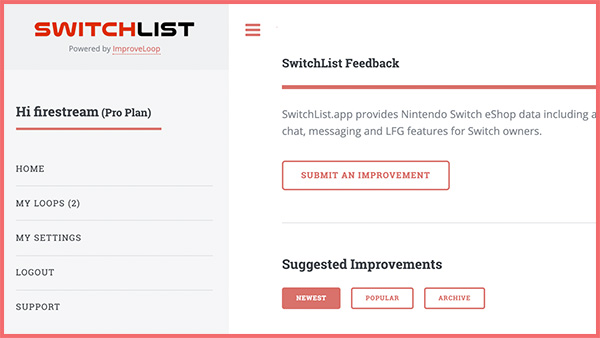 What features do you get with the Pro plan?
Upload custom logos to your Loops, allowing you to better match your own brand.
Customize your Loop URL so that it is easier to share and remember.
View Email addresses of members that contribute to your Loops.
Assign more than one manager to your Loops.